Pohutukawa Room (Under Twos)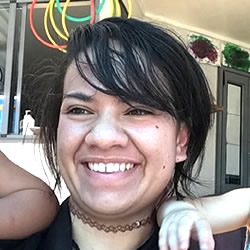 Kia Ora, my name is Chey. My journey in childcare started in January 2017, here at St Johns Progressive Childcare; first as a reliever in the ruma Tui with the Pukeko and Kea's then I transitioned to the ruma Pohutukawa in May 2017. I am now working part time with the under two year olds and enjoy spending time with all the bright tamariki that join us here at the centre.
My passion to give the tamariki in our centre a caring and nurturing environment has grown, as has my knowledge and abilities. Each day is a new experience for me and I enjoy the variety of different things I can learn and participate in with the tamariki. I am excited to continue to work with you, your whanau and your tamariki and assist in developing their confidence and skills to their brightest potential. Ako tahi tatou! Let's learn together!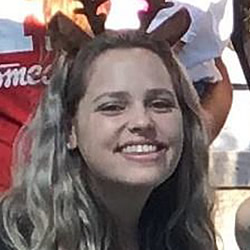 Kia Ora! My name is Danielle Mussle and I am very excited to be a part of the St John's team of under 2's teachers. I started my teaching journey when I was 18 and have been working in Early Childhood Education ever since. I have now been working with infants and toddlers for several years both with under 2's and over 2's age group. The last few years I have found my passionate for under 2's age group. As I find this age group so rewarding. I love being able to play a part in caring for and helping your tamariki learn and grow. I am very excited about working alongside this amazing team and look forward to collaborating with whanau as we care and nurture for our young tamariki.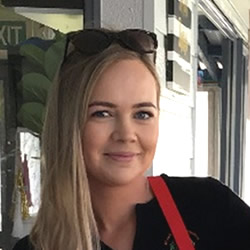 Kia Ora! My name is Grace Cochrane I completed my Bachelor of Education in 2015 with Te Rito Maioha New Zealand Early Childhood Association. I have worked here at St John's since 2013 with experience in the Tui room and Pohutukawa room. I love learning alongside the tamariki and working in partnership with whanau. I find watching the tamariki grow, learn and creating their own identities super rewarding.
What I love most about my job is having fun!!!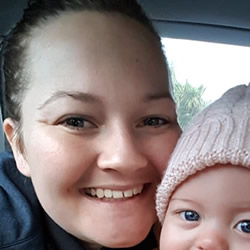 Kia Ora! My name is Jadeine Le Lievre. I have been happily married to my husband Jamie since 2019 we welcomed our beautiful baby girl Lily into the world in January of 2020. I am in the process of getting my certificate for my Bachelor of Education through Open Polytechnic.
I started working at St Johns as a reliever in the Tui room and have since become a part time teacher in the Pohutukawa room. Being a teacher has given me the opportunity to form relationships with so many amazing tamariki and has allowed me to grow so much as a person.
My teaching philosophy begins with my passion for young children. I believe that it is important for tamariki to have a secure, caring and stimulating environment for them to thrive in, being able to grow socially, emotionally, physically and intellectually.
Kia ora my name is Louise Phillips. I have joined St. Jhon's on November 2019 in the Pukeko Room. I have been teaching since 2012 and have a Graduate Diploma in Teaching ECE and a Bachelor of Commerce Degree.
After living away from Whangarei for the past 12 years my husband Ken, son Fergus (who is in the Pohutukawa Room) and I have moved back home to be closer to our whānau and friends.
I am passionate about teaching our young tamariki. It is rewarding, challenging and a privilege to be able to nurture and empower each child in their learning journey.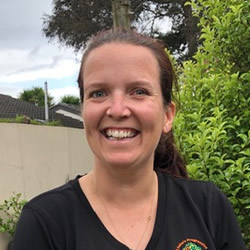 Hi there, my journey here at St John's started at the end of October 2018 in the Pohutukawa room when my husband and our two children, Jaxon who is now 8 years old and Carter who is now 3 years old, moved to Whangarei from Auckland. We live in a lovely rural suburb called Maungakaramea with our three chickens, two cats and one rabbit. I then got the exciting opportunity to come over to the Pukeko room in September 2020. My time here has been such an amazing experience made so much easier by my fellow team members and these gorgeous children. I have been involved in the ECE sector for well over 10 years, working in Childcare centres and as a private Nanny. In our spare time, together as a family we enjoy going to the beach, bush walking, and playing sport. I love seeing children develop and learn, and I feel privileged to be a part of your children's lives. I look forward to getting to know you all so much better and create long lasting relationships.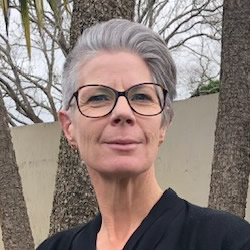 Kia Ora, my name is Joanne Mitchell and I am the team leader in the Tui room here at St John's. I hold my Degree in teaching specialising in early childhood education and am passionate in focusing on each child and their individual needs and interests. I believe all children have the right to an education starting at early childhood and that each child has something unique to offer. I started working in the early childhood sector 20 years ago when my son first started kindergarten and worked in a variety of roles supporting children with their development.
My goal here at St John's is to ensure that all of the children in the Tui room are recognised as individuals, their needs are met and that all of the teachers including myself work constantly in supporting the holistic development of tamariki.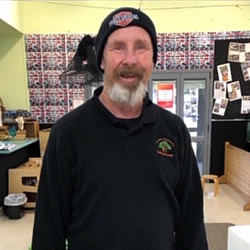 Hi there. My name is Roger Caughley and I am pleased to be working at the centre with your children. I have been working in Early Childhood Education for iver 20 yeats and absolutely love it. I hold a diploma of teaching ECE gained from New Zealand College of Early Childhood Education. I have an interest in playground design and held an International Safety Inspectors level 2 qualification for 6 years.
I am married and we live in a small miners cottage in Hikurangi with 2 cats. My hobbies include croquet, at which I have represented the upper north island and darts. I am a rock hopper who has walked most of the coastline of the far north looking for areas to fish, targeting king fish, large snapper, and always keeping an eye out for tuna.
I look forward to joining you on this journey and unlocking the potential that is in all children.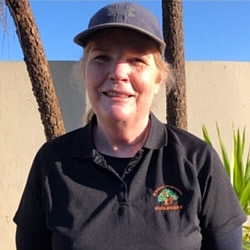 Kia ora whānau. I am Rose, a relief teacher at St. John's. I am a mother of 8 children and 9 grandchildren so far. I am sure there will be more to come. I love working wat this centre as it has a wonderful whānau atmosphere and I feel so at home here. My passion is to see your children reach their full potential, cognitively, physically and emotionally, through play, specific learning activities and last but not least, nurturing. I count it a privilege to spend time with your children.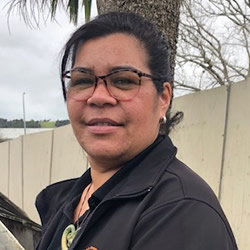 Kia Ora
Ko Shirley-Anne taku ingoa. I am married with three children. I have been working in Early Childhood for the past 12 years. I hold a Bachelor of teaching in Early Childhood and have a passion and aroha for tamariki as I see them as a taonga (gift), to nuture and help grow into confident learners and become successful. I love to share my language, culture and to learn about other cultures.
I believe tamariki and their whānau bring a wealth of knowledge and experience with them. I believe in building strong whanaungatanga (relationships) based on respect and working together to build strong communities and a sense of belonging and cultural identity.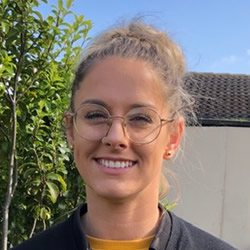 Kia ora, my name is Jess and I am fortunate enough to be working alongside both the Pukeko and Kea children. I have been working in childcare for the past 13 years and after what felt a lifetime completed my Bachelor of Childcare in 2014. I have 3 of my own children, Tia, Sayde and Jaxon, with all of them having come to St John's, before heading off to school. I love family time and being outdoors, usually near a beach or forest.
I place high importance on whangaungatanga/relationships and will work towards developing and maintaining positive, professional relationships with tamariki and their families. I look forward to getting to know you and your whānau.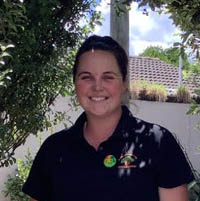 Kia Ora Whänau,
I grew up in Maungakaramea and went to the local school,
now live in Onerahi with my husband Ben and two children lvy-Rose
and Lucas. Lucas also comes to St John's and is in the Pukeko group. I
love gardening and baking in my spare time along with being at the
beach.
I can't wait to learn about you and your tamariki/whānau.
Arohanui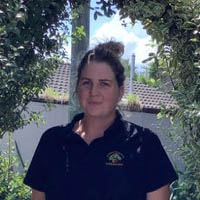 Kia Ora
My name is Maryanne Walker, I was born and bred in a small town 25 minutes south of Whangarei, called Maungakaramea. I am the youngest of three, and obviously the favourite child, as they had finally hit the jackpot with me and didn't want any more!
I went straight into childhood education in 2007, completely fresh out of high school. I graduated with my diploma of early childhood education in June 2011. I love the beach, playing hockey and going to the gym.
I am grateful for the opportunity to be able to influence, scaffold and care for your children. Especially in their most vulnerable and early years, as they start to make sense and navigate the world around them.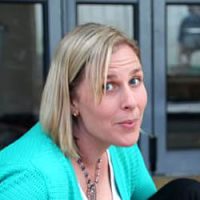 Kia ora, I am the Centre Manager of St John's. I am a Qualified and Fully Registered Early Childhood Educator. I have been working in early childhood since 2004, a year after I began my training. I began my family in 2005 with the birth of my first daughter. I have now got two girls and two boys. Through being a mum my passion for early childhood education developed even more as I saw first hand the importance of it and the uniqueness that each child has! I feel very privileged to be managing a community based centre where the focus is on delivering quality care and education to our tamariki and supporting our community.